I remember, as a kid, begging my mum to make me pink pancakes. I'd read about them in some terrible My Little Pony book (why yes, I am a child of the 80s), and from that point onward all I wanted was to eat pancakes the colour of my Barbie lunchbox. And bless my mum, she came up trumps. She tinted her basic pancake batter with a good dash of strawberry Krusha milkshake syrup, et voila – pancakes that the pinkest of plastic ponies would approve of. My six-year-old self was thrilled.
The point is, if there's one thing that's guaranteed to get kids excited, it's food. Especially sugary food. Especially sugary food in outlandish colours. So, I figure, if you want to get a kid excited about a book, you probably can't beat serving them food from the book. Fiction that you can bite into! That's pretty powerful stuff. So, where to begin?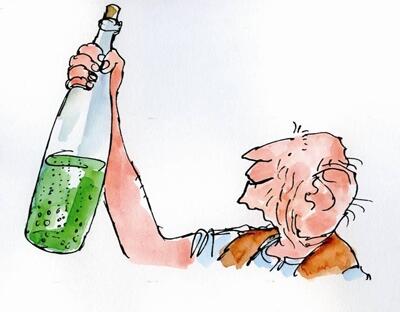 Roald Dahl's Revolting Recipes makes an easy starting point. The names of the foods alone are so enticing that it would be hard for a child not to fall under their spell! The Year 4 class I had a couple of years back went nuts for a jug of Frobscottle, which is easy and cheap to make – its main ingredient is cream soda, if I remember correctly. (You could even bring in a little bit of Maths – scaling up and down quantities!)
For those of you with more culinary confidence, you could branch out beyond the world of Dahl. The Harry Potter series has a wealth of tasty treats hidden within the pages of its seven books. Whilst butterbeer might not be the wisest beverage to serve your primary school class, how about some piping hot pumpkin pasties, as sold on the Hogwarts Express?
If you're looking for an easy win, Turkish delight, as gobbled by greedy Edmund in The Lion, the Witch and the Wardrobe, could be the ideal foodstuff. Make it fresh or buy it ready-made, but nestle it within a pretty jewellery box for the ultimate ooh-factor. (Optional extras: fake snow and glitter!)
Or, if you want something simple but terribly effective, how about 'hot buttered toast, cut thick, very brown on both sides, with the butter running through the holes in it in great golden drops', from The Wind in the Willows? This would be a lovely cosy treat on a winter's day, to munch at desks whilst listening to the exploits of Ratty and Mole.
I think there's an awful lot you could do with this idea in the classroom. Children could suggest food items from their favourite books, and you could hold a class vote to see which recipe you make – what a great way for kids to recommend books to their peers! Or, imagine a food feast that magically appears over lunchtime, where the children sample the different dishes and match them to a list of fictional descriptions. There are so many possibilities – and aside from anything else, if you get the children to make the fictional food themselves, you could tick off a load of Design Technology objectives! 😉
What food would you make from children's fiction, if you could?
And what ideas do you have for using fictional food in the classroom? Let me know in the comments!